LASM is reopening for events at limited capacity! Masks are required and will be provided free-of-charge to those who arrive without them. Visit lasm.org/events to learn more about what we have coming up and to buy your tickets! Visit virtual-lasm.org/camp to register for our virtual STEAM camp!
What's Next
Friday, June 5, 2020 at 6:00pm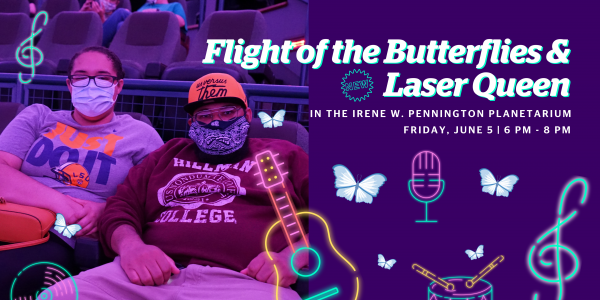 Join us for the large format movie Flight of the Butterflies at 6 PM and the BRAND NEW music show Laser Queen in the Irene W. Pennington Planetarium! CLICK HERE to buy your $20...
Friday, June 12, 2020 at 10:00am
Saturday, June 13, 2020 at 10:00am
Friday, June 19, 2020 at 10:00am
Friday, June 19, 2020 at 10:00am
Thursday, July 2, 2020 at 10:00am
OUR STORIES
Parking Information
Updates include wider pedestrian pathways, greenery, better lighting, and easy access to the levee at...