LASM is now open on Thursdays and Fridays from 9:30 AM - 2 PM and Saturdays from 9:30 AM - 5 PM. The hands-on children's galleries Discovery Depot and Science Station remain closed due to COVID-related government mandates; visit virtual-lasm.org for hands-on activities that you can do at home! Masks are required and will be provided free-of-charge to those who arrive without one.
What's Next
Saturday, February 13, 2021 at 10:00am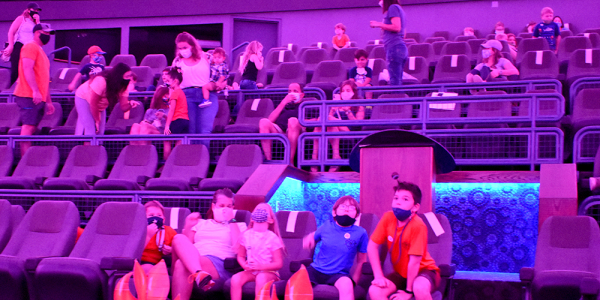 Join us for STARGAZING under the dome of the Irene W. Pennington Planetarium on Saturdays at 10 AM! Learn about the stars and constellations in the local nighttime sky during the interactive presentation, then sit...
OUR STORIES
Parking Information
Updates include wider pedestrian pathways, greenery, better lighting, and easy access to the levee at...